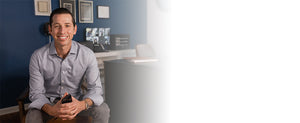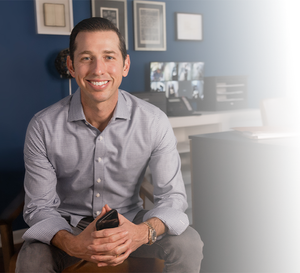 From the very beginning, the jewelry industry wasn't just a profession for Mills Menser; it was his world. His immersion began at an early age as he dove into his family's jewelry operation, Buchroeders Jewelers. By the time he reached eighteen, he wasn't just another member of the sales team; he stood out as the top-producing salesperson, showcasing a knack for the business that was unparalleled. This early promise culminated in a significant decision when, at just twenty-four, Mills purchased Buchroeders Jewelers from his father, taking forward a legacy while adding his unique touch.

However, Mills vision extended beyond the confines of the retail jewelry store. Recognizing a niche and an opportunity, he founded Diamond Banc in 2007 and has since transformed into a robust nationwide entity, complete with a comprehensive digital ship-in division and a footprint in over 10 strategic locations across the US. And Mills' ambition for Diamond Banc knows no bounds, as evidenced by its ongoing expansion into vital markets across the nation.

The synergy between Buchroeders Jewelers and Diamond Banc isn't just coincidental; it's the result of Mills' deep-rooted understanding of the industry. Buchroeders, with its rich history, paired with the innovative model of Diamond Banc, offers a distinct advantage. As items flow into Diamond Banc's inventory, Buchroeders Jewelers enjoys the privilege of first selection, guaranteeing that only premium pieces, ranging from exceptional diamonds to timeless pre-owned Rolex watches, make their way to Buchroeders' showcase. This unique, direct sourcing bypasses conventional middlemen and distributors, resulting in highly competitive prices for Buchroeders' clients—providing not just exquisite jewelry but also unmatched value.
Under Mills Menser's leadership, Buchroeders Jewelers and Diamond Banc aren't just two separate entities; they represent a harmonious blend of tradition and innovation, all geared towards delivering the best to their clients.
Mills Menser has a passion for acquiring exquisite diamonds, luxury watches, & high jewelry to provide Buchroeders clients with the combination of true value and a customer-driven experience.
Services & Consulting
Mills believes that adaptation, constant improvement, and deploying the 80/20 principle is a winning formula to maximize success. Mills consults with jewelry industry company owners to optimize and modernize their business by offering expertise on the following:
Aligning compensation with desired results.
Improving closing ratios via client immersion.
Optimizing profit & inventory turn.
Developing in-house warranty programs.
Developing sales assets to capture today's consumers.
Launching consumer buying divisions.
Raising capital via aged inventory sales.
Capital lending secured by inventory.